About Meetings
Meetings provide a vital connection for our members and visitors. We are a community of people who through shared experience, strength, and hope are recovering from unhealthy relationships with food and body image.
Overeaters Anonymous offers over 6,400 face-to-face and virtual meetings worldwide, and in languages other than English. Find a meeting that will work for you and your schedule. Meetings help us learn about the Tools and Steps, and also provide fellowship, which is critical to our recovery. We have discovered we need each other to get well. To see our current meetings in Southern Arizona, click on THIS LINK.
To find a meeting – whether it be Face-to-Face, Online, Telephone, or, Non-Real-Time – visit oa.org to learn more. The types of meetings listed below are linked to the Overeaters Anonymous website for your convenience.
Face-to-Face. To find these meetings, provide location details.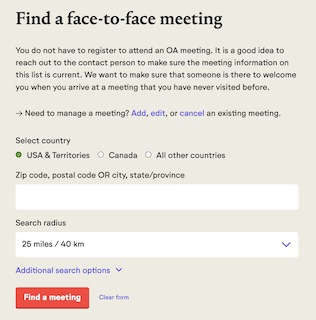 Phone. Be sure to read the information below.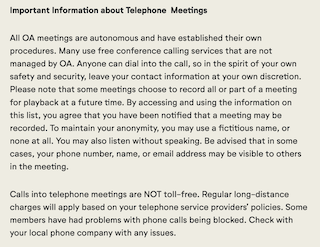 Online. You do not need to register to attend an OA meeting.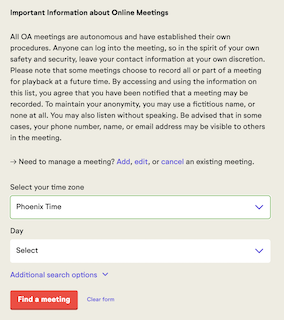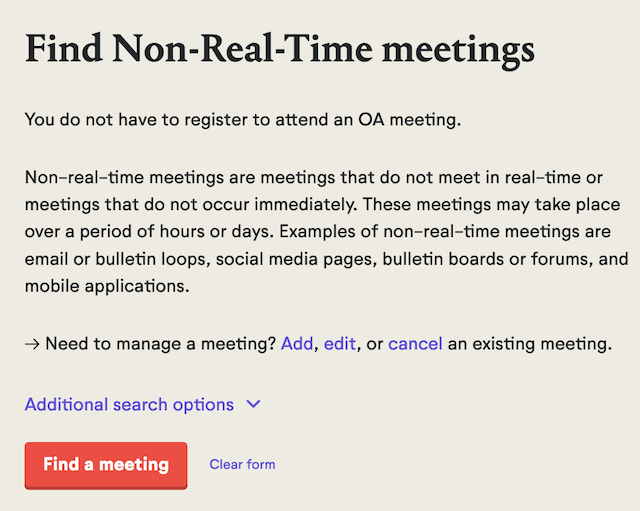 "WHO YOU SEE HERE, WHAT YOU HEAR HERE,
WHEN YOU LEAVE HERE, LET IT STAY HERE."

Specific Focus Meetings
If you are part of an underrepresented group in OA, you may want to try a Specific Focus Meeting for a variety of underrepresented groups. All OA meetings are open to ALL members; however, Specific Focus Meetings can help some members feel more at home. Click HERE to learn more.
Sharing OA Copyrighted Material
Click HERE to read the letter from the World Service Organization (WSO) Board of Trustees (2022) about sharing copyrighted material electronically.