Special Interest Meetings
If you are part of an underrepresented group in OA, you may want to try a Special Focus Meeting. There are Special Focus Meetings for a variety of underrepresented groups. Some external websites listing these are shown below. Please note the time zone for each. All OA meetings are open to ALL members; however, Special Focus Meetings can help some members feel more at home.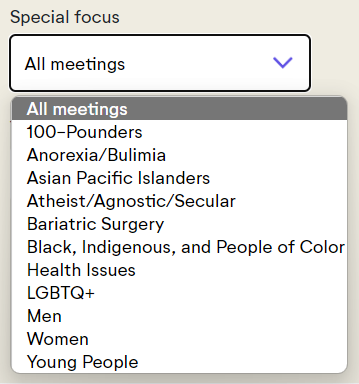 Visit oa.org https://oa.org/find-a-meeting/ for more listings. Click on 'additional search options' toward the bottom of the page to select a category. Search criteria here was current as of May 2022.